Fred Busch – Karnac Books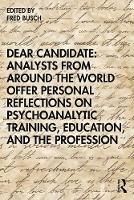 In this first-of-kind book, senior psychoanalysts from around the world offer personal reflections on their own training, what it was like to become a psychoanalyst, and what they would like most to convey to the candidate of today.
With forty-two personal letters to candidates, this edited collection helps analysts in training and those recently entering the profession to reflect upon what it means to be a psychoanalytic candidate and enter the profession. Letters tackle the anxieties, ambiguities, complications, and pleasures faced in these tasks. From these reflections, the book serves as a guide through this highly personal, complex, and meaningful experience and helps readers consider the many different meanings of being a candidate in a psychanalytic institute.
Perfect for candidates and psychoanalytic educators, this book inspires analysts at all levels to think, once again, about this impossible but fascinating profession and to consider their own psychoanalytic development.
___________________________________________________________________________________________
Ronald Britton – Karnac Books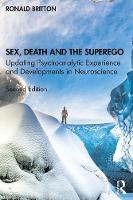 This second edition of Ronald Britton's personal reappraisal of psychoanalytic theories is based on further clinical experience, further study of current neuroscience and continued reflection on the relationship of brain and mind, selfhood and self-awareness, belief and knowledge, and certainty and uncertainty.
Divided into three parts – "Hysteria," "The ego and superego," and "Narcissism" – this new edition adds content on brain, mind and self, the death instinct and a discussion on the biological, psychological and sociological basis of gender. It suggests that our increasing knowledge necessarily produces a dissolution of our coherent concepts of mind and brain, and that during this phase of creative dissolution we need to reassess what we know and what we don't know. Fundamental to the book is the notion that human beings have to live with probability but that we long for certainty, and create it for ourselves.
This book will be of great interest to psychoanalysts in clinical practice and academia, as well as other mental health professionals and those with an interest in psychoanalytic theory.